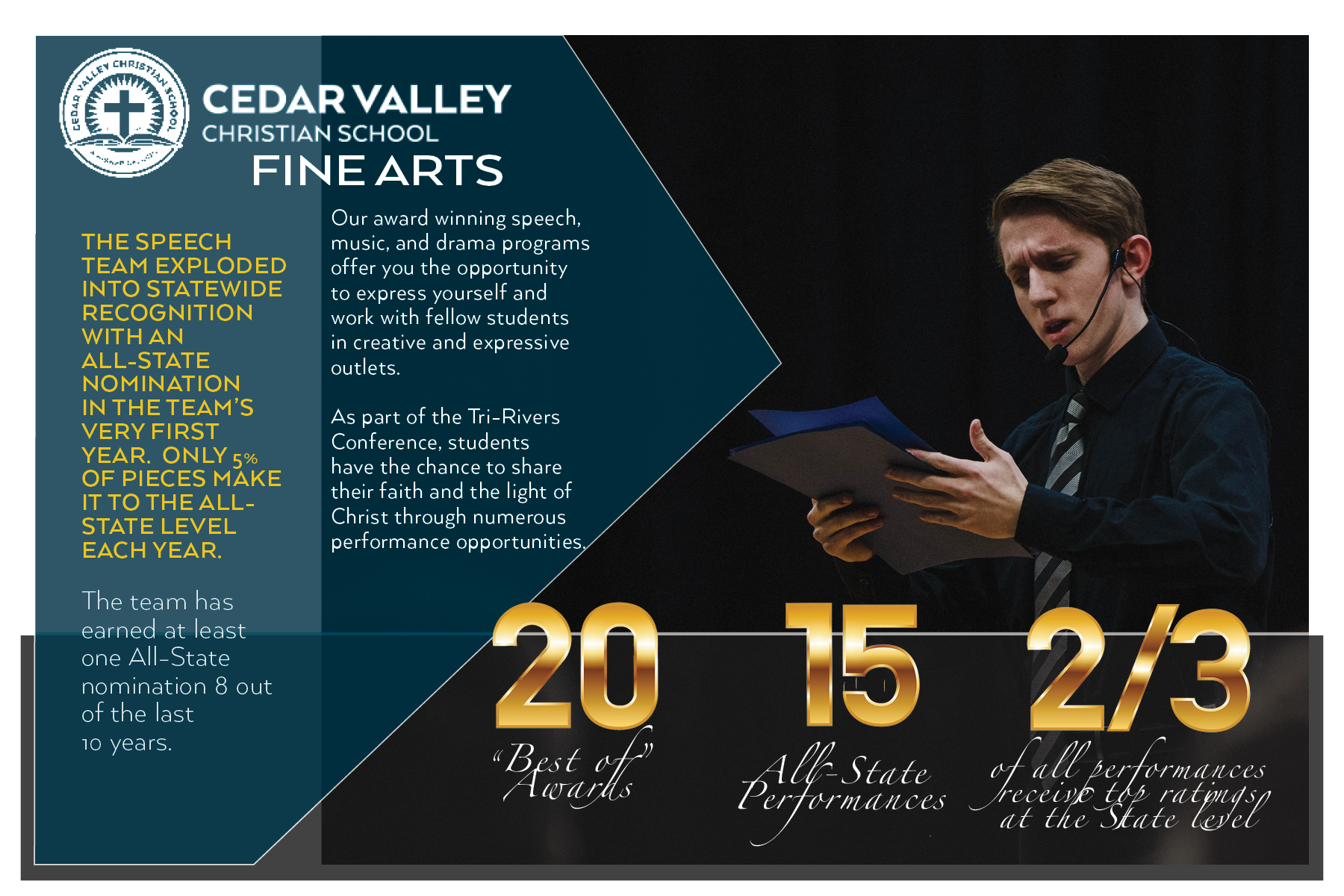 Cedar Valley has a strong Fine Arts program centered around glorifying God with the talents He has blessed us with. We have a robust concert choir made up of over half the high school. The drama program puts on multiple plays each year, and the speech team has won numerous honors for performances and academic achievement. We strive to honor God through everything we do by choosing pieces that point our audiences toward Him and by praying that everything we do will bless His name.
---
Our kids' hard work has led to several impressive accomplishments...
In the last 5 years for speech CVCS students have received:
2016- All State speech in Poetry
2017- All State speech in Short Film and Acting
2018- All State speech in Choral Reading and Prose
2019- All State Speech in Prose
2020- All State performances in Prose and Storytelling
2021- All State performances in Choral Reading, Group Mime, Storytelling, Poetry, and Literary Program.
For music- All-State Choir-
2018- Tyler Snodgrass
State Music Contest Outstanding Performer- 2018- Luke Crow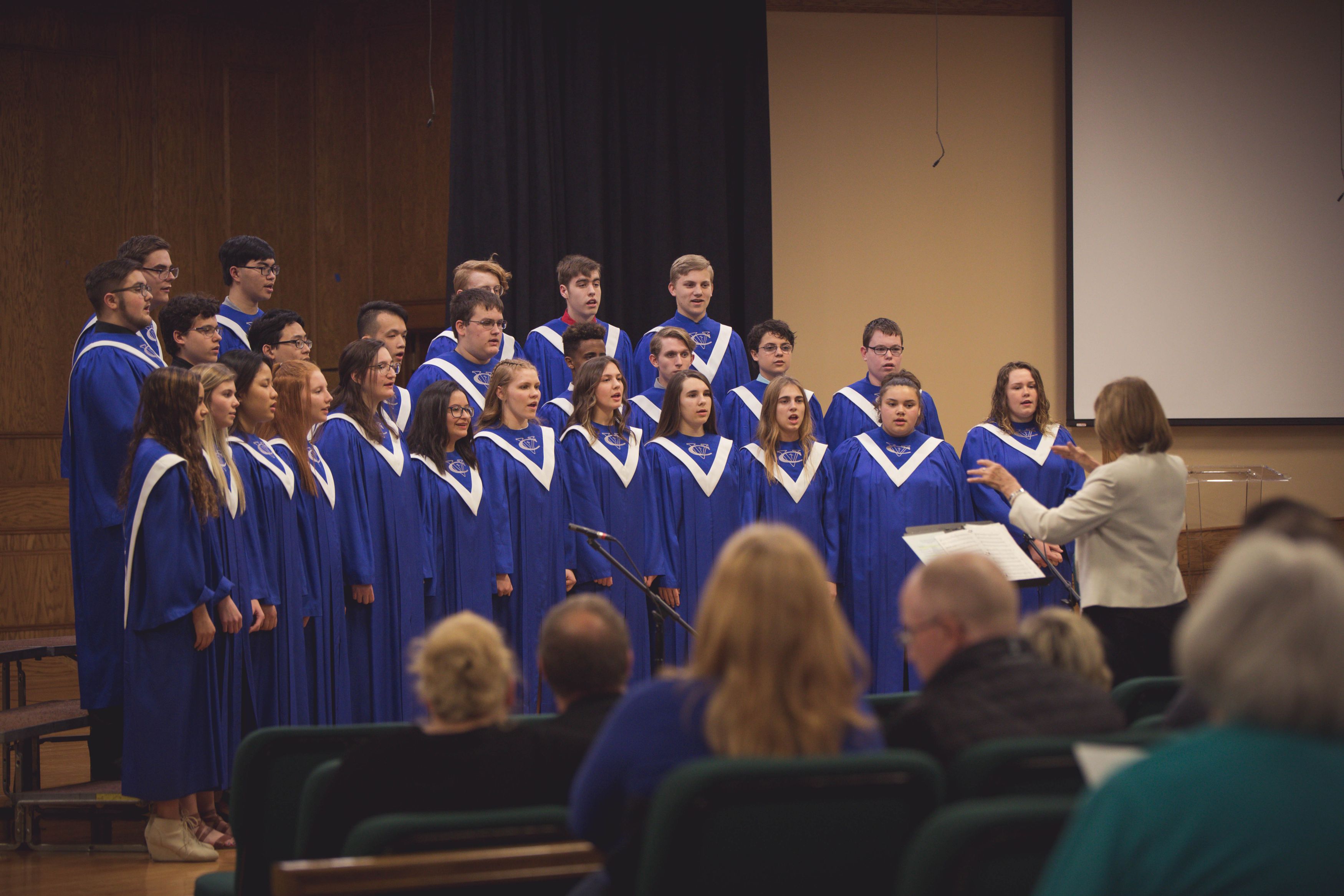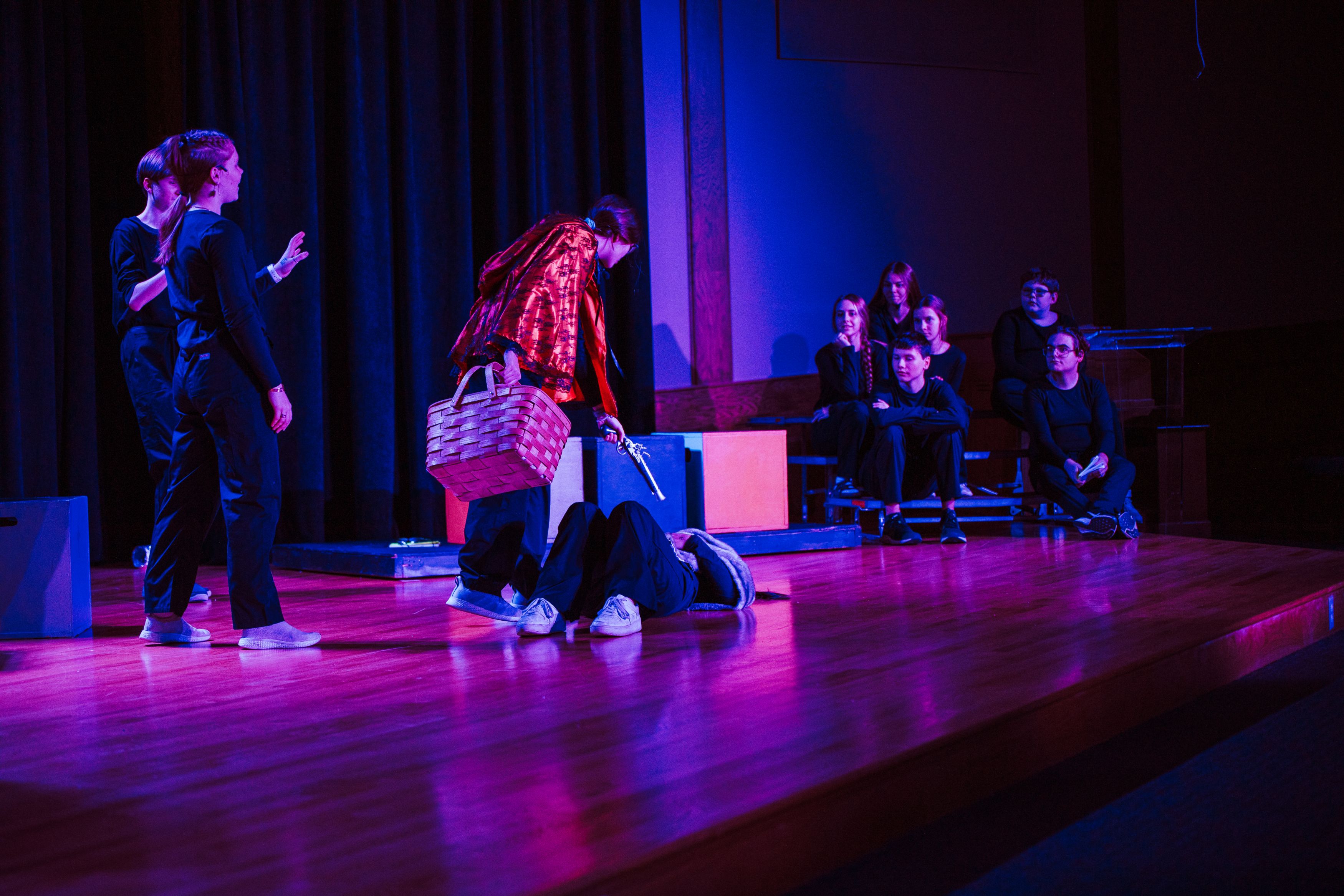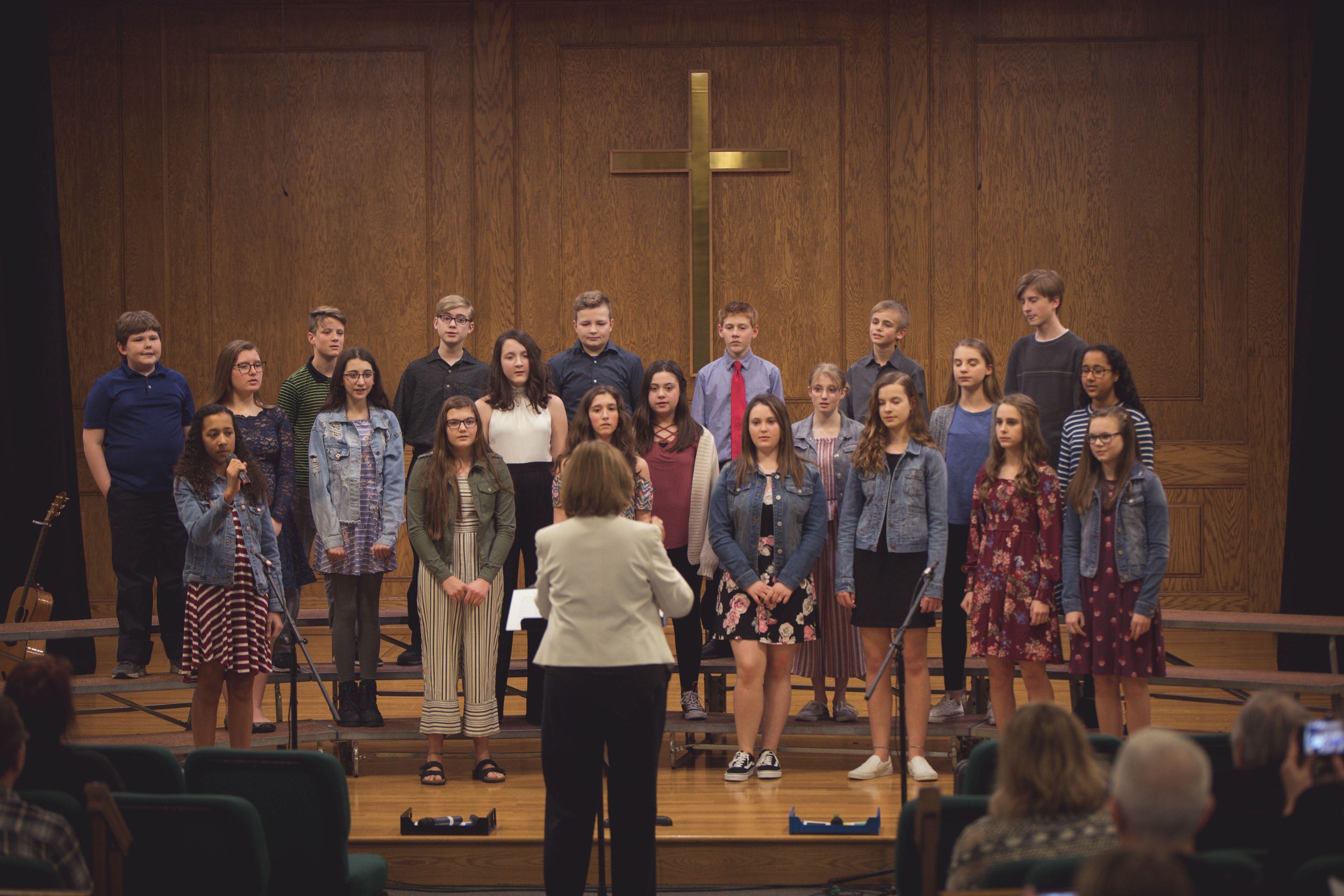 "Robin Crow has been a large influence in my life. The vibrant passion she has for God intertwined with the arts is inspiring as I pursue a career in music. The emphasis on serving others while also pursuing excellence in the arts is something that I look up to and continue to cultivate in college. Beauty itself is something which glorifies and points towards God, and as I use the gifts He has given me, I'm often reminded of the experiences in speech, drama, and music all throughout high school." reflections of a CV grad