Parent Teacher Community (PTC)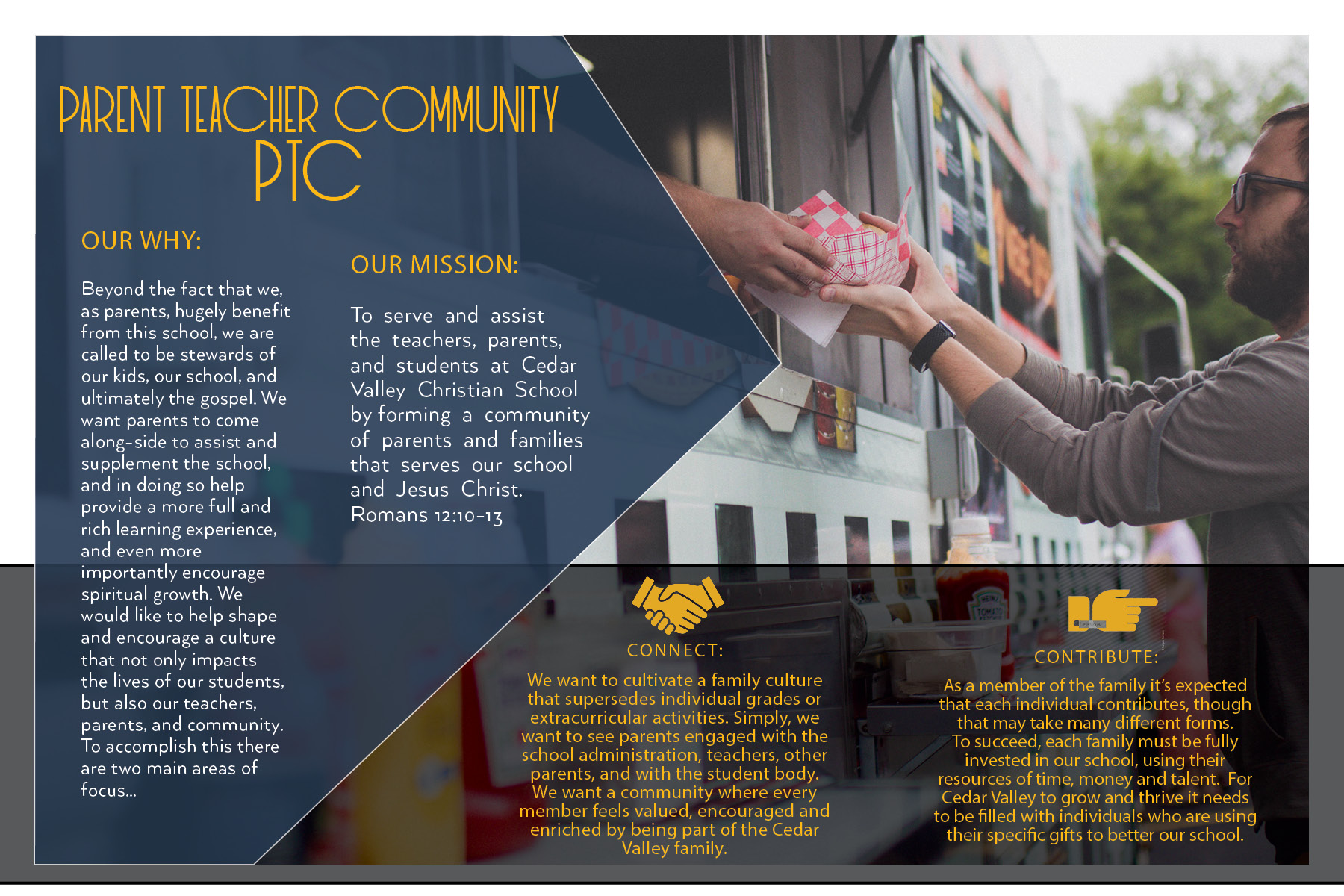 ---
View our PTC informational brochure and find out how to get involved Here.
---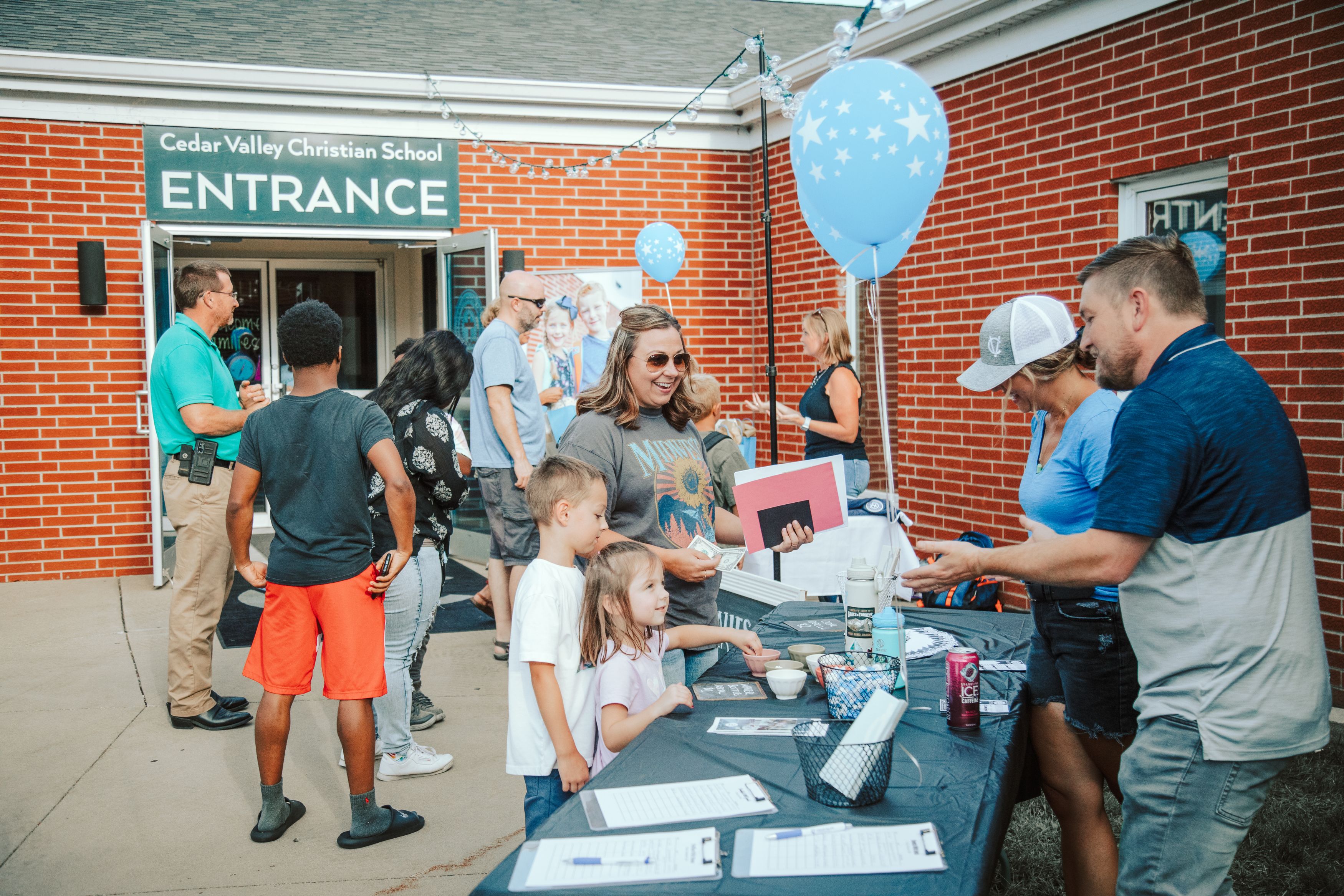 ---
Mission: To serve and assist the teachers, parents, and students at Cedar Valley Christian School by forming a community of parents and families that serves our school and Jesus Christ.
Romans 12:10-13
---
Our Why....
Beyond the fact that we, as parents, hugely benefit from this school, we are called to be stewards of our kids, our school, and ultimately the gospel. We want parents to come along-side to assist and supplement the school, and in doing so help provide a more full and rich learning experience, and even more importantly encourage spiritual growth. We would like to help shape and encourage a culture that not only impacts the lives of our students, but also our teachers, parents, and community. To accomplish this there are two main areas of focus...
CONNECT.
We want to cultivate a family culture that supersedes individual grades or extracurricular activities. Simply, we want to see parents engaged with the school administration, teachers, other parents, and with the student body. We want a community where every member feels valued, encouraged and enriched by being part of the Cedar Valley Family.
CONTRIBUTE
As a member of the family it's expected that each individual contributes, though that may take many different forms. To succeed, each family must be fully invested in our school, using their resources of time, money and talent. For Cedar Valley to grow and thrive it needs to be filled with individuals who are using their specific gifts to better our school.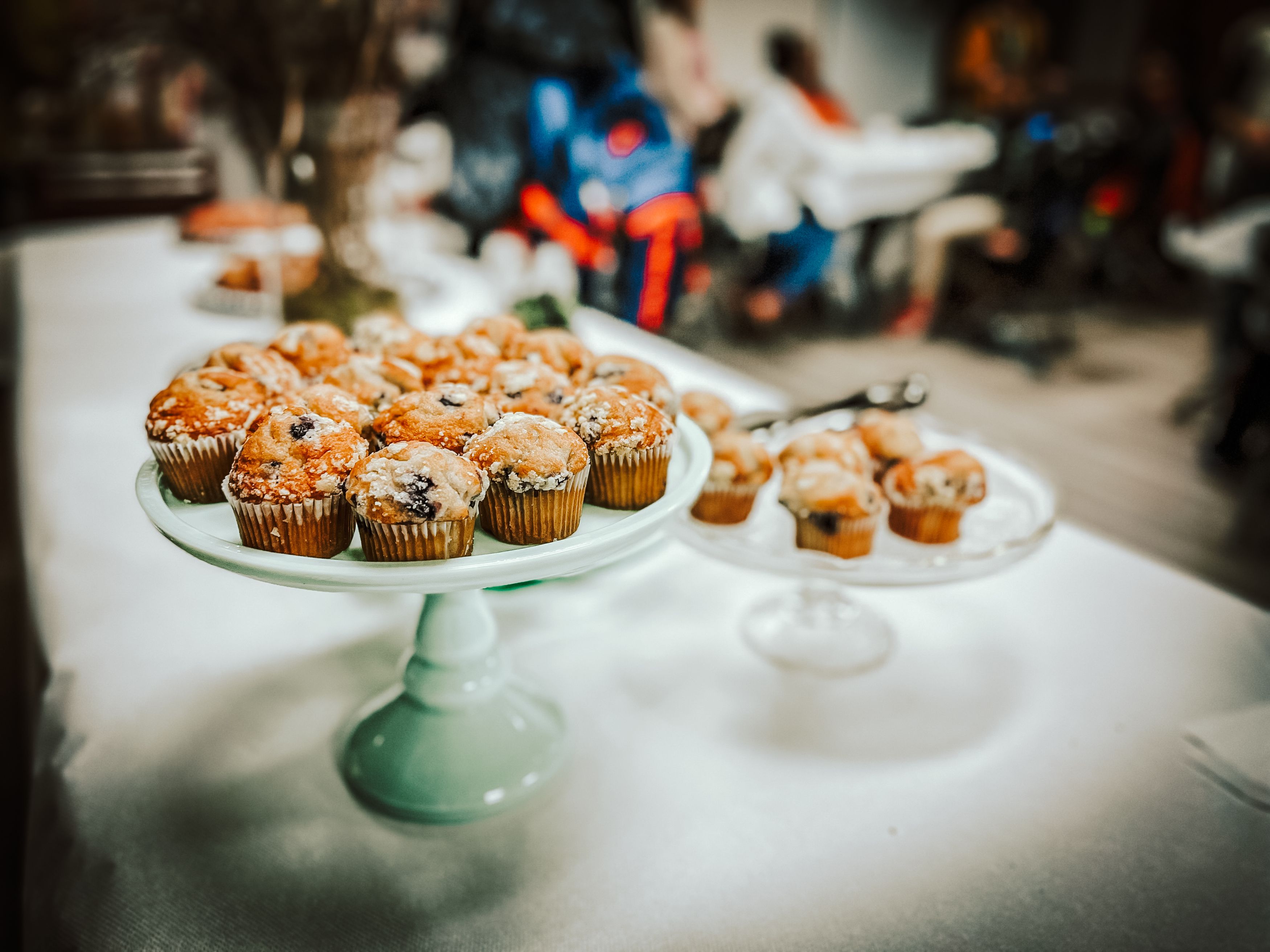 In 2022/23 our PTC Events are:
Muffins With Moms - September 23rd
Donuts With Dads - February 10th
Grandparents Day - April 28th
Areas of Service
Social Committee: We want to build community and have fun while we do it. We will be hosting events for the school as well as solely for the parents in the PTC. We like you. We want to know you better. And we want you to tell others about the fun we have.
Prayer and Encouragement: Prayer changes things, and we want every individual in our school to know that they are individually prayed for and loved.
New Family Resource Committee. If you're new, we want you to feel EXTRA loved on and welcomed as part of the family.