This page is intended to be a resource to current CVCS families.
There is a link to FACTS SIS/RenWeb at the bottom right corner of each page that looks like this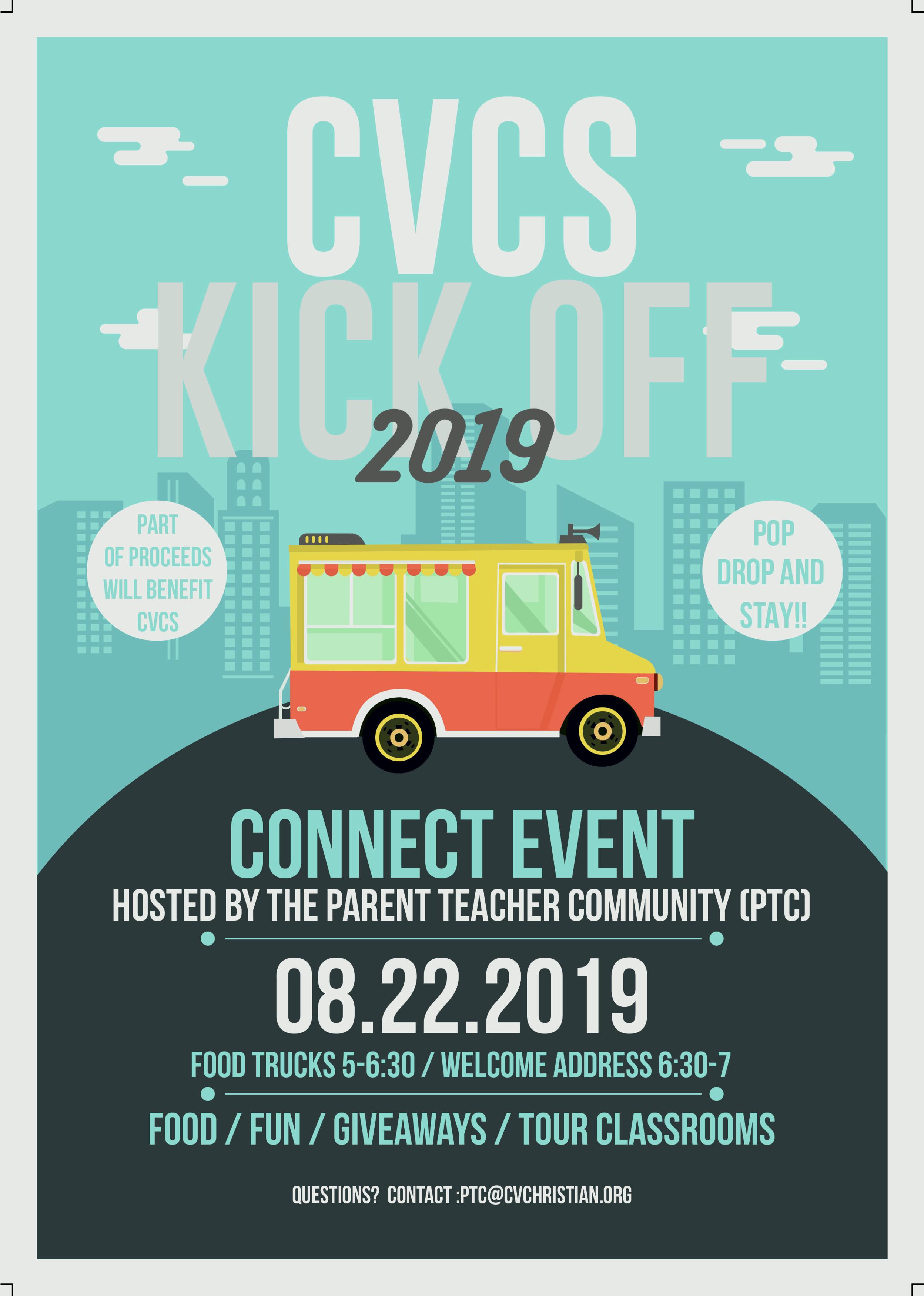 Join us for our 2019 kick off event, the Pop 'n Drop.
On August 22nd from 5:00-6:30pm, enjoy dinner from one of the food trucks in our parking lot. Students can drop off their school supplies and get a sneak peek at their new classrooms. Then from 6:30-7pm listen to the welcome address by our prinicpal Jeff Pospisil and our PTC president Dave Lynch.
Can't wait to see you there!