Experienced Leadership
Creating an academy or private school in Cedar Rapids, serving all of Eastern Iowa, is worthwhile work. Achieving academic and extra-curricular awards and recognition are the rewards of doing the right things right – every day. That starts with leadership.
The School Board is comprised of volunteers appointed by the elders of Cedar Valley Bible Church, Cedar Rapids, to direct CVCS. The School Board is responsible to ensure that the mission and guiding principles of the school are upheld. All decisions made by the School Board are subject to final approval by the Board of Elders of Cedar Valley Bible Church. Day to day operations of the school are the responsibility of the school administration, which consists of the principal and elementary lead teacher.
Current School Board Members:
Brian Banowetz - President
Dave Lynch - Vice President
Darrin Crow - Secretary
James Young
Darin Ulmer
Current School Leadership
Jeff Pospisil – Principal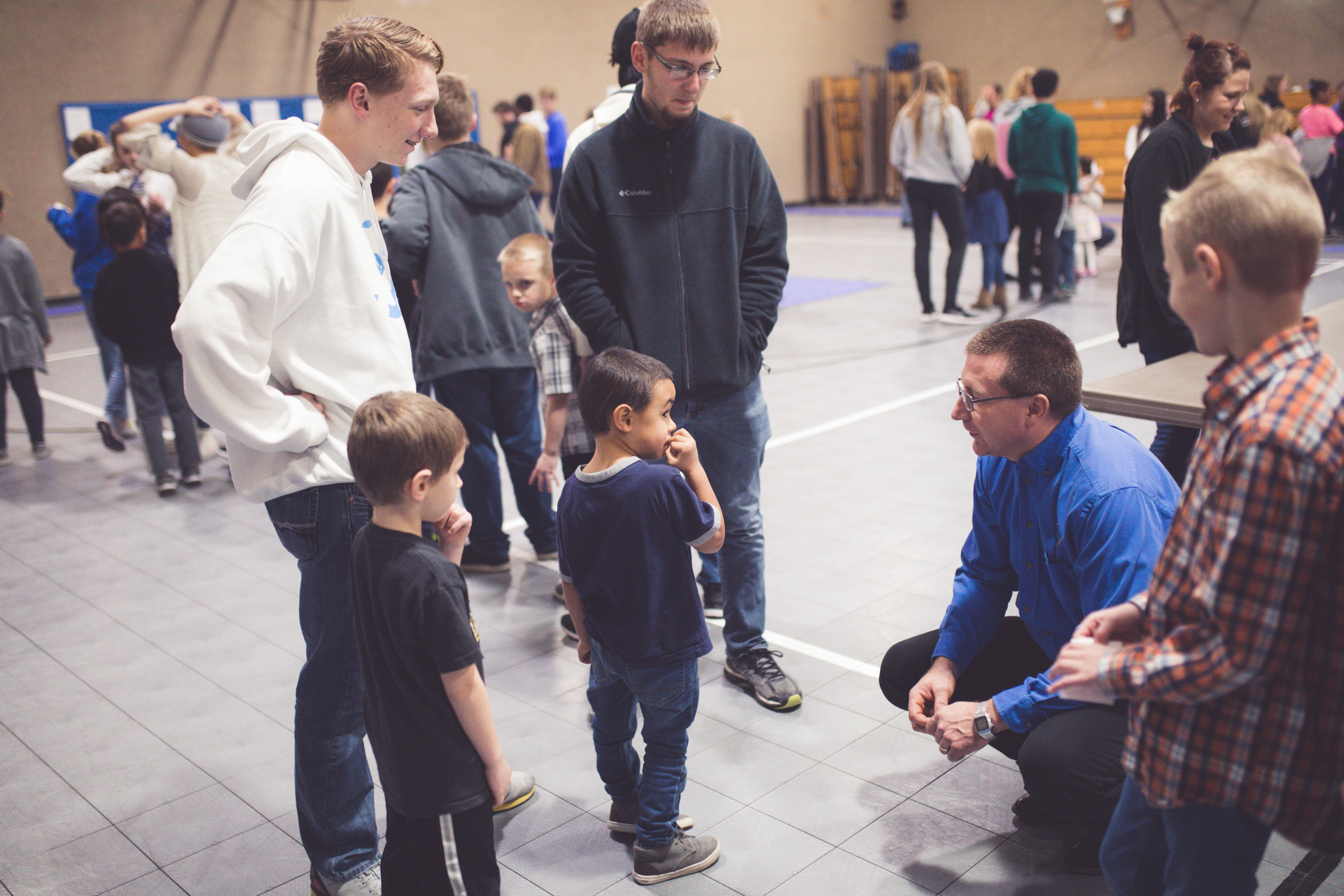 ---
---
---
"Teachers who love teaching, teach children to love learning! This saying definitely describes Mrs. Snodgrass and her approach not only in the classroom but throughout her transition to distance learning. She truly cares about her students and effectively communicates with parents addressing their concerns.
During unprecedented times many worlds turned upside down overnight. The world as we knew it was put on "pause". As chaos set in, administration and teachers at Cedar Valley developed their vision for distance learning.
We could not be happier. Our son had Mrs. Snodgrass. The dedication that she put into her distance learning lesson plans was amazing. Not only was there creativity, but consistency and fun that brought a sense of calmness each day for our son. From the anticipated "Messy Monday" to receiving mail and a "May Day basket"; brought a sense of normalcy.
Thank you Mrs. Snodgrass and Cedar Valley Christian School for going above an beyond when preparing, planning, and executing distance learning for the students." ~ Mary Chadwick
---
Our History
Cedar Valley Christian School was founded in 1974 as an integral part of Cedar Valley Bible Church's ministry. The elders of the church felt that, in order to fulfill their biblical responsibilities as parents, a school should be formed, which would provide education from a Christian perspective.
The school began with 34 students enrolled. Over the years the school increased in enrollment even though the high school program was pared to include only 9th grade from 1982–1989. Grades 10th - 12th were reintroduced to the program in 1990, creating a comprehensive program of preschool through 12th grade. High school graduation ceremonies resumed in 1993. Additions to the original building have been added to facilitate both the church and school ministries. In 1978 the west addition of the building was completed, and in 1987 the gymnasium and upstairs classrooms were finished. A 10-classroom addition began in the fall of 2007 and was completed in 2008.
In the fall of 2011, Cedar Valley joined the IHSAA and IGHSAU for high school athletics and the IHSSA and IHSMA for Drama and Vocal Music. In the fall of 2013, junior high athletics joined the IHSAA and IGHSAU. Also in 2013, CVCS became a member of the Tri-Rivers conference.
On June 10, 2014, Cedar Valley Christian School became fully accredited by the Association of Christian Schools International (ACSI). Today Cedar Valley Christian School serves families from many churches in the Cedar Rapids area. The ministry is directed by the elders of Cedar Valley Bible Church and the School Board and is substantially supported by the church, both financially and through direct participation.