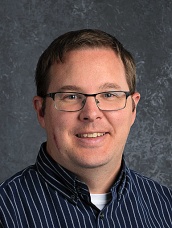 Adam Conn
MATH FUNDAMENTALS, PRE-ALGEBRA, GEOMETRY, ALGEBRA II, FUNCTIONS STATISTICS AND TRIGONOMETRY, 6TH GRADE MATH, HIGH SCHOOL ART
Education: Bachelor of Arts in Education K-8, Iowa State University.
Adam is married to Lisa (1st/2nd grade teacher). Adam enjoys hanging out with and playing games with friends and family. He also likes playing sports like ultimate Frisbee and soccer.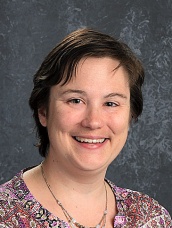 Robin Crow
8TH GRADE FINE ARTS, AP WORLD HISTORY, ASIAN HISTORY, WORLD HISTORY, WWII, 7/8 GIRLS' BIBLE, 6TH GRADE HISTORY
Education: Bachelor of Arts in Communication, University of Northern Iowa; Bachelor of Arts English and Secondary Education, University of Iowa.
Robin Crow has been teaching at Cedar Valley since 2001. She has a Bachelor's Degree in communication and a Certificate in School Aged Care from UNI, a Bachelor's in English and secondary education from the University of Iowa, a world history endorsement, and a Master's of Theological Studies from Midwestern Baptist Theological Seminary. She spends her free time cooking with her husband, reading, camping, and acting in local theater productions. Robin loves helping her students see God's hand in every subject she teaches.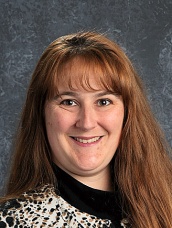 Sarah Davis
HIGH SCHOOL LITERATURE, AP LANGUAGE, AP LIT, CREATIVE WRITING, YEARBOOK
Education: Bachelor of Education, University of Northern Iowa; Advanced Placement Institutes at the University of Iowa.
Sarah enjoys spending time with her husband and daughter, watching racing (all kinds), and sledding with her dogs. In her spare time, she reads and scrapbooks.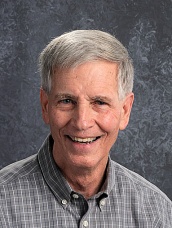 Tom Fogle
7-9 ENGLISH GRAMMAR AND COMPOSITION, 11-12 FAMILY LIVING
Education: Bachelor of Arts in English Education 1968, Lenoir-Rhyne College, Hickory, North Carolina. Master of Theology in Bible Exposition 1972, Dallas Theological Seminary, Dallas Texas.
Tom has been teaching at CVCS since 1978. He also coaches 5/6th Girls' Basketball.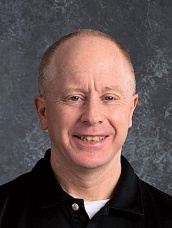 Craig Foote
AMERICAN HISTORY, AMERICAN GOVERNMENT, PSYCHOLOGY, PHYSICAL EDUCATION, GEOGRAPHY, FINANCE
Education: Bachelor of Science in Speech and Hearing Science, University of Iowa; Bachelor of Arts in Psychology, University of Iowa; Master of Arts in Education, Graceland University. Teaching Certifications: History, Government, Psychology (University of Iowa), Driver Education (University of Northern Iowa), Coaching (Kirkwood Community College).
Craig has been a teacher at Cedar Valley Christian School since 1993. He also teaches Driver Education and has been fortunate to coach students in basketball, tennis, and soccer for a number of years. His interests include family, reading, (history, religion, politics), sports (basketball, tennis, biking, swimming, weight training). His family has been extremely blessed by their relationship with the people of Cedar Valley Christian School.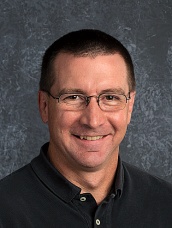 Jeff Pospisil
PRINCIPAL, AUTOMECHANICS, CALCULUS ALGEBRA I
Education: Bachelor of Arts, Math and Secondary Education, Coe College (1994); Master of Arts in Education, University of Northern Iowa (2002).
Jeff began teaching at Cedar Valley part-time in 1991, then moved to a full-time position in 1994. He and his wife Jennifer have 4 children. They attend Cedar Valley Bible Church and are very involved in the church and school. Jennifer and Jeff coach the Varsity Volleyball team.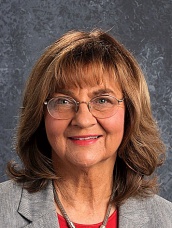 Samantha Ulmer
VOCAL MUSIC GRADES K-12
Education: Bachelor of Science in Education (1969), Arizona State University.
Samantha began teaching music at CVCS in 2009. Before that, she taught in the Cedar Rapids Community Schools for several years. She was married for 35 years to husband, Bill, who went to be with the Lord in 2002. She is blessed to have 2 children, Darin and Daphne, and 13 grandchildren. Her grandson, Jordan, graduated from CVCS in 2011. Samantha has always been very involved in church music and serves as music director at Community Baptist Church, Marion, leading choirs for 1st graders through adults. One of her favorite ministries is taking her teen choir, REDEMPTION, on a choir/ministry tour each summer. Besides music related activities, she loves spending lots of time with her grandchildren, watching sports and cheering for the Huskies! She is very thankful to have the opportunity to teach music at Cedar Valley and share her love for praising God through song!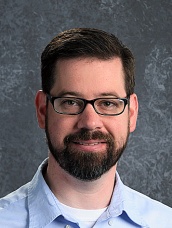 Sean Lillis
HS BIBLE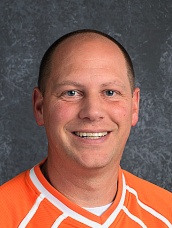 Sean Masterson
JH BIBLE
Education: Sean graduated from Liberty Theological Seminary in 2010 with a Masters Degree in Biblical Studies. He completed the degree online as he transitioned from full-time history teacher to full-time youth ministry.
Sean Masterson serves as the Director of Student Ministries at Cedar Valley Bible Church. He received his Masters in Biblical Studies from Liberty University and also has an Educational Administration degree from Illinois State University. Sean loves interacting with all the students at CVCS and having the opportunity to build into their lives.
His favorite Bible verse is John 14:6, "Jesus said to him, 'I am the way and the truth and the life. No one comes to the Father except through me.'"
Dawn Foote
HS SPANISH